Technical Problems
As creating awesome web pages, sometimes there are technical difficulties that are beyond control of Webmaster. Below are some of the technical problems that I have occurred throughout design this website.
The first problem was finding which web host to publish this project web to. At first, I decided to go to GeoCities. However, after thinking about it went to publish to Tripod instead because of FrontPage Extensions. IF I still went with GeoCities, I don't think that this website would be to advanced.

Most problems occurred with linking to other pages and some minor typing errors.

The one thing that I observed is highlighted one page and click "publish FrontPage web"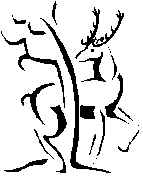 Copyright 1999-2000 Victor P. Wetterberg. All Rights Reserved.